YORK®
Increase the efficiency and performance of your HVAC system with YORK® Air Handling Units. We offer a full-line of air handling units from standard through custom offer design flexibility to balance performance and economy without compromising quality.
YORK® Custom Air Handling Unit
The YORK® Custom Air Handling experience adapts to the needs of your unique environment, providing balanced performance by matching AHU features and efficiency against the precise demands of your facilities, beginning with a streamlined manufacturing process to accelerate project cycles and increase the speed to installation.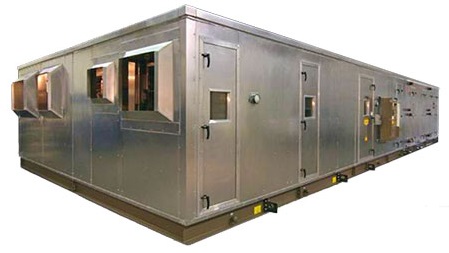 Features
• Airflow capacity from 2,000 – 200,000+ CFM (@ 500 FPM coil face velocity)
• 2", 3" or 4" double-wall construction with EcoMate® injected foam insulation
• Material flexibility to suit any application requirement including: galvanized steel, pre-painted/coated steel, stainless steel, aluminum
• Fully custom with cabinet sizes available in 1" increments
• Multiple thermal break construction options including a no-through-metal UTB™ (Ultra Thermal Break)
• Washdown capable with fully welded floors and floor drains • Extensive factory integrated electrical including lighting, single or redundant motor controls, single point power, DDC controls
• Applications- Indoor or Outdoor, Pharmaceutical , Healthcare (Hospitals, Outpatient), Industrial Manufacturing, Class A Commercial, Data Centers, Office Buildings (Private & Government), Schools, Theaters, Performing Arts Centers, Stadiums etc.

Click here to download our brochures

Please visit our website for more information

YORK® Solution Air Handling Units


Build a better HVAC system. You don't need to start from scratch to have the flexibility you need. With the YORK® Solution Air Handling unit, you can get the most out of your HVAC system, working with the industry's leading HVAC company.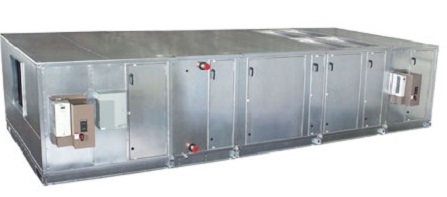 Features
• Nearly 500 cabinet sizes available
• Airflow capacity from 2,000 – 120,000 CFM (@ 500 FPM coil face velocity)
• 2" double-wall construction with EcoMate® injected foam insulation
• Treadplate flooring options for non-slip surface in serviceable areas
• Extensive factory integrated electrical including lighting, single or redundant motor controls, single point power, DDC controls
• Sound ratings in accordance with AHRI 260
• Only AMCA-accredited AHU test lab with capability to perform simultaneous testing of sound and airflow up to 100,000 CFM
• Modular or one-piece construction
• Seismic Certification (IBC, OSHPD) and Miami-Dade NOA
• Applications- Indoor or Outdoor, Pharmaceutical , Healthcare (Hospitals, Outpatient), Industrial Manufacturing, Data Centers, Office Buildings (Private & Government), Schools, Theaters, Stadiums etc.


Click here to download our brochure

Please visit our website for more information