Saiver
Saiver Air Handling Units are designed and produced by a team of engineers continuously committed to fulfill the demands of the most exigent customers. Comes with any kind of various design to facilitate the customer requirement maintaining European Standard.
Advantage
Broad range of capacity-

from 0,1 to 100 m3/s – in order to satisfy the necessities of all kind of civil structures (i.e. stores, offices, and airports)

Easy installation procedure-

Due to a modules-based production that allows the shipment and the assembly of the units directly on-site.

Reliability-

In compliance with EUROVENT norm at its maximum degree (mechanical resistance class D1, air loss rate class L1, heating transmission class T1, and a thermal bridge factor of class TB1).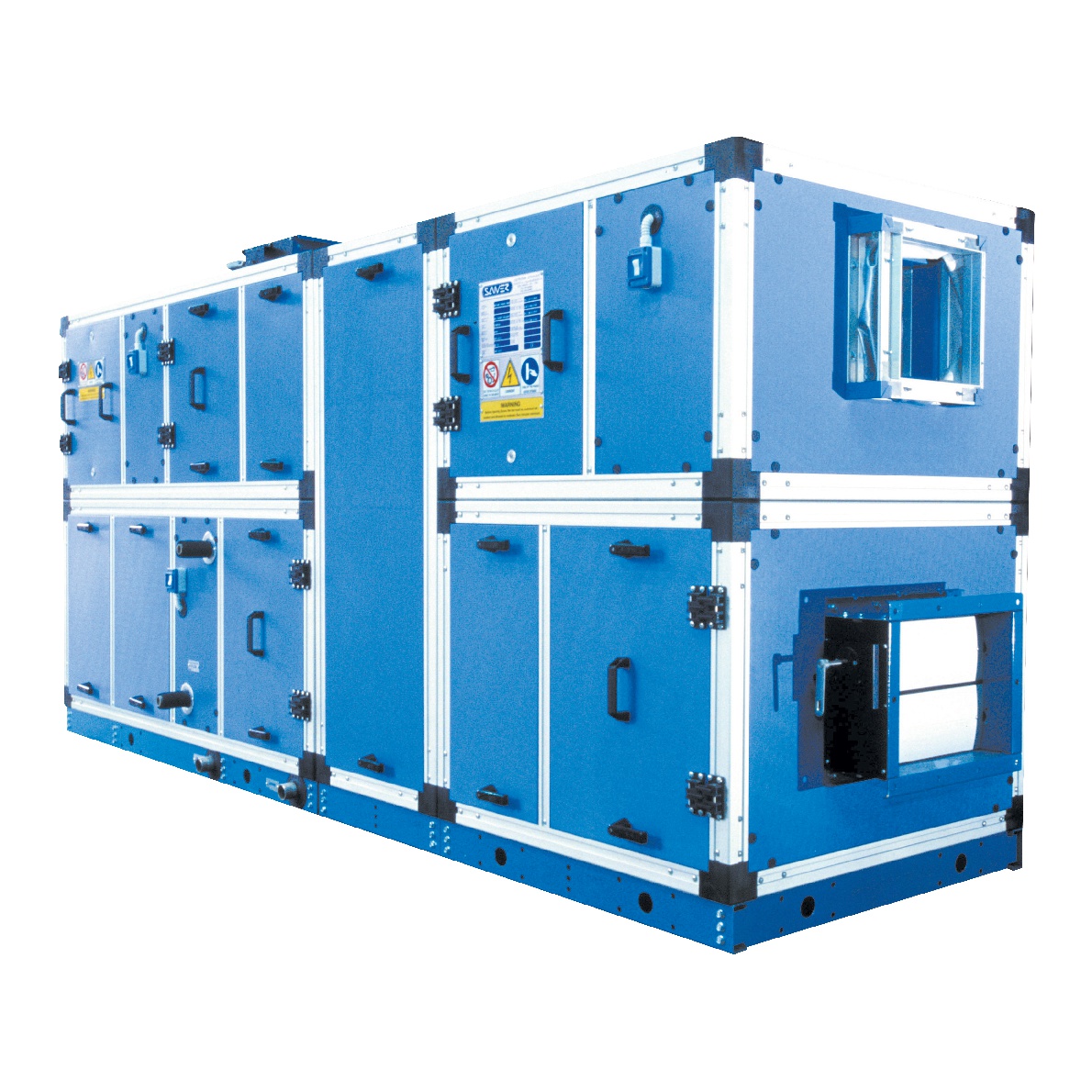 Please click here to download catalog